Holiday flats and bed & breakfast
Guesthouse Lachmayer
Our guesthouse is situated in the middle of the village Krimml. There are a supermarket,a bakery, bank, a home improvment store, restaurants and a pizzeria close to our house.
Our guesthouse has
3 holiday flats
1 single room, 3 double rooms, 1 3-bed room
one common room
Have a look at our range and find your perfect pillow.
Our holiday flats
Spacious apartment for up to 4 people with view to the Krimml Waterfalls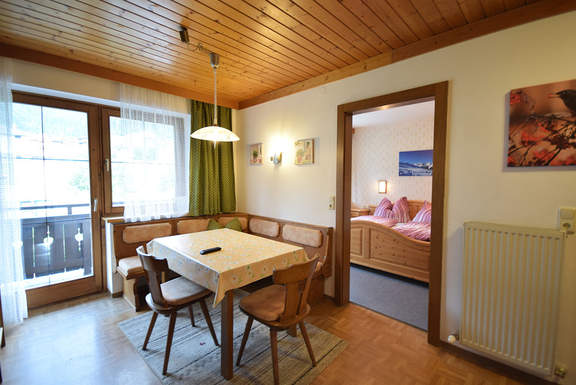 Comfortable apartment for up to 4 people with view to the mountain chain Plattenkogel
Comfortable apartment for up to 4 people with view to the mountain chain Wildkogel
Bed & breakfast